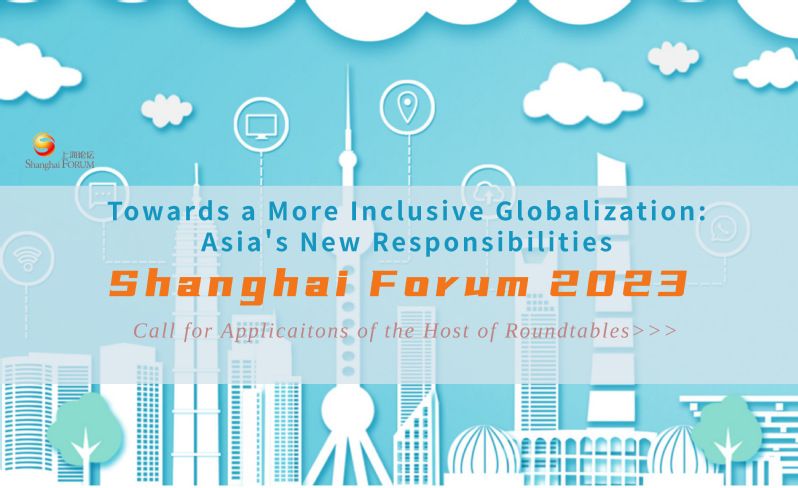 The global landscape and the international system are experiencing dramatic and profound changes. The development of human society has reached a new crossroads. Waves of deglobalization and anti-globalization are witnessed. The peace and cooperation that we have been accustomed to for decades as a result of globalization now seem to become fragmentation, closure, competition and even confrontation. Unilateralism once prevailed. Trade protectionism has intensified. Common interests and shared values are facing great challenges.
Since the first industrial revolution, the trend of globalization and counter-globalization has been appearing alternately. Today, globalization as a trend of development should not be confined to one single pattern. In other words, with a different time and a different situation, now we need to give globalization a new connotation to break through the limitations of its original mode, thereby bringing the world back on track of respecting each other's differences and pursuing common development.
Asia is a beneficiary of globalization, a contributor to globalization and more importantly, a participant in globalization. Inclusiveness, a unique characteristic of Asian wisdom, could move the world towards inclusive growth and prosperity again. How can Asia take on its new responsibilities and build better cooperation mechanisms to enhance understanding? How to promote, lead and achieve the inclusive globalization for common development? With the theme of Towards a More Inclusive Globalization: Asia's New Responsibilities, Shanghai Forum 2023 will build a platform for in-depth interdisciplinary discussions on topics including geopolitics, high-tech development (artificial intelligence, integrated circuits, biomedicine, etc.), global economic recovery (international finance, economic and trade development, etc.), digital transformation, climate change, public health, the convergence of Chinese and Western civilizations, national development dynamics, etc. We look forward to bringing together the world's elite and wisdom to explore an unprecedented path of inclusive development.
Application Instructions for the Host of Roundtables
Shanghai Forum 2023 will be held on October 27-29, 2023. The application for roundtables officially opens up to universities, think tanks, government institutions, NGOs, enterprises and media all over the world.
I: About Shanghai Forum
i. Introduction
Shanghai Forum, launched in 2005, is known as one of the most famous international forums in China. Co-hosted by Fudan University and Chey Institute for Advanced Studies, organized by Fudan Development Institute, the forum is a non-governmental and non-profit academic organization, which holds its annual conference in Shanghai.
Shanghai Forum is dedicated to "Focus on Asia, Explore Pressing Issues, Bring Together Leaders, Promote Interactions, Enhance Cooperation and Seek Consensus". It endeavors to build an interactive platform for multi-sided communication amongst academic, political, commercial, and press circles, so as to seek consensus on important issues in Asia and China.
ii. Theme for 2023
Towards a More Inclusive Globalization: Asia's New Responsibilities
iii. Date: October 27-29, 2023
10.27

09:00-12:00

Opening Ceremony

13:30-17:00

Roundtables

10.28

08:30-17:00

Roundtables

10.29

09:00-12:00

Closing Ceremony
II: Application Requirements
i. Applicants qualification
Applicants should be persons in charge of research institutes, think tanks, government institutions, NGOs, enterprises and media, who are with significant academic or social resources and influence in relevant fields.
ii. Application Guide
1.Duration: The duration of every roundtable is about 3.5 hours (i.e. half a day).
2.Form: The roundtables are planned to be held offline.
3.Topic: The roundtable application needs to be closely integrated with the general theme "Towards a More Inclusive Globalization: Asia's New Responsibilities", to focus on hot issues, and to conduct interdisciplinary and multi-angle discussions. The topic of the roundtable should be developed referring to the following categories:
1)Shared innovation: Asian dynamics (including but not limited to topics related to artificial intelligence, integrated circuit, biological medicine, new energy, big data, industrial Internet and other key fields, especially focusing on basic theoretical research, applications of innovative technology, upstream and downstream industrial agglomeration, as well as related issues of ethics and social governance, etc.)
2)Economic cooperation for mutual benefits: Asian contributions (including but not limited to topics related to global economic recovery, international industrial pattern, world financial development, changes in investment and trade, CPTPP and the development of China, the new pattern of consumption, and the impact of new technology on the polarization of wealth, etc.)
3)Inclusive governance: Asian initiatives (including but not limited to topics related to the transformation of the international system, environment, digital transformation, urban governance, education transformation, etc.)
4)Guaranteed security: Asian responsibilities (including but not limited to topics related to changes in the geopolitical pattern, and non-traditional security challenges in terms of population, energy, climate, food, public health, information and data, etc.)
5)Civilizations of mutual learning: Asian wisdom (including but not limited to topics related to the inheritance of history, exploit of cultural and tourism resources, exploration of sports cultural value, and intercultural communication between Chinese and the Western civilizations, etc.)
Special Issue: The role of the youth in human development (including but not limited to topics related to common challenges in human development, the responsibilities and spirit of the youth)
4. Chair: Each roundtable will have one chair or two co-chairs. The Chair (or co-chair) is generally the convener of the roundtable, and is responsible for the following issues:
1) Nominating speakers. After the speakers list is approved by the organizing committee, the chair will pre-invite the speakers before the delivery of an official invitation letter by the Organizing Committee.
2) Designing the agenda
3) Collecting papers/abstracts
4) Preparing and participating in Shanghai Forum 2023 Preparation Meetings
5) Submitting a research report or policy advisory report
5. Contact Person: Contact person should be designated by the chair /co-chairs or the applicant. The contact person is expected to assist the chair and to cooperate with Shanghai Forum Organizing Committee.
Responsibilities:
1) Assisting the chair with the preparatory work
2) Meeting arrangement and preparation
3) Coordinating among the chair, the organizing committee and speakers.
4) Assisting in the preparation of conference materials as required by the Organizing Committee
Requirements:
1) Study or work in China, residence in Shanghai preferred
2) Ability to communicate fluently in both Chinese and English
3) Strong sense of responsibility and strong coordination skills
6. Speakers: Speakers are expected to be influential in the relative fields. The institutions to which the guest speakers belong are encouraged to be diversified (e.g. universities, think tanks, enterprises, government institutions, NGOs or media, etc.). The speakers nationalities or where the speakers are based are also expected to be diversified.
Number of Speakers: Each roundtable can invite no more than 10 speakers (including the Chair). Of which:
1) No more than 5 from outside of China
2) No more than 5 from China (including Hong Kong, Macao and Taiwan), including 1-2 from Shanghai
iii. Expense:
The forum will bear the relevant costs according to our rules and standards. The specific details will be notified to the applicant after the application is approved.
iv. Priority will be given to those who could:
1. Publish research reports or policy advisory reports for the first time at Shanghai Forum
2. Assist the organizing committee to invite keynote speakers for the opening ceremony, such as political dignitaries, leading scholars (such as Nobel laureates), renowned business leaders, etc.
3. Cover the costs associated with the roundtable, or provide financial support for Shanghai Forum, etc.
4. Co-host the roundtable with internationally renowned institutions
III: How to apply
The applicants need to download and fill out the Application Form for Shanghai Forum 2023 and send it back to: shanghaiforum@fudan.edu.cnbefore May4, 2023. The result will be announced after a responsible process of selection.

Annex 1 Application Form of Shanghai Forum 2023.docx
Shanghai Forum Organizer: Fudan Development Institute
Address: Think Tank Building, Fudan University, 220 Handan Road, Shanghai, China
Contact Information: Ms. Zhang 86-21-65642354
Ms. Deng 86-21-55665281
E-mail:shanghaiforum@fudan.edu.cn
Website:www.shanghaiforum.fudan.edu.cn
Shanghai Forum Organizing Committee
April 10, 2023